As our company name – Thompson Exterior Services – suggests, we are a high rise exterior service company primarily based in the tri-state area. Many people wonder what exactly "exterior services" actually means. In short, exterior maintenance or facade maintenance is the maintenance and upkeep of all the outer barriers of a building including windows, roofs, and outer walls. 
There are many services that fall under the umbrella of exterior maintenance and they can be subgrouped into a few general categories: cleaning, building, and safety. 
The services that fall into all these categories are important both to the maintenance of your physical building and the people within your building. At Thompson Exterior we care about aesthetics as well as the safety of everyone involved in your project.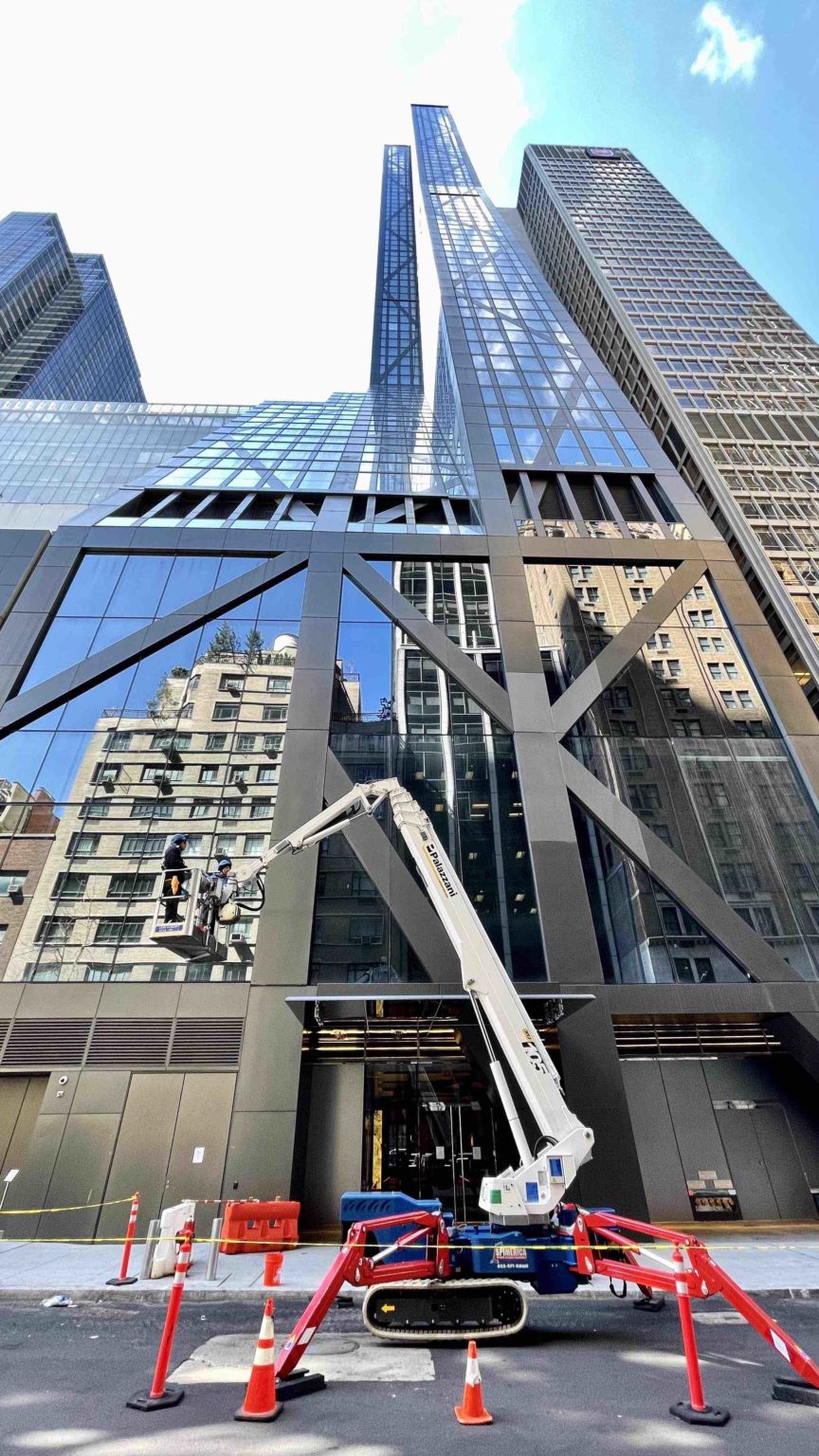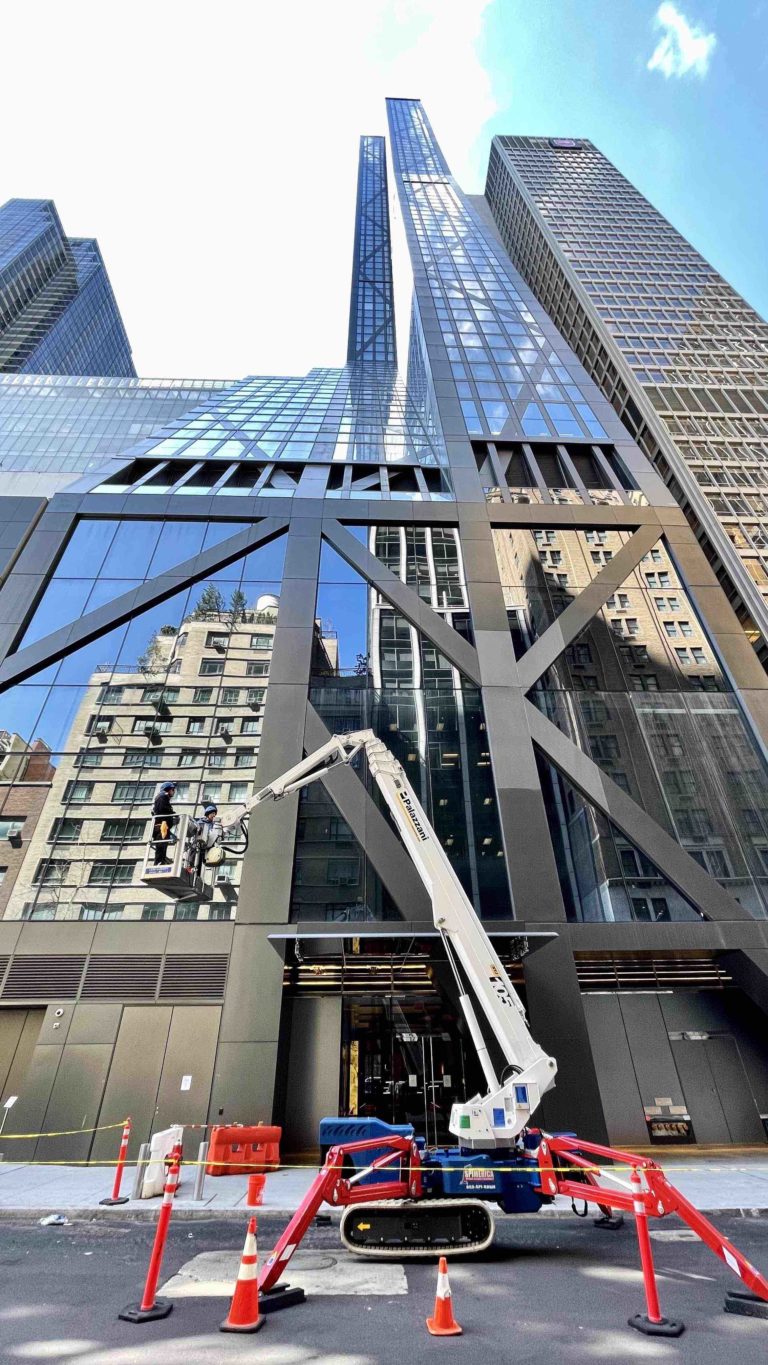 The two best known services that fall under the cleaning category are exterior window cleaning and power washing. Both of which we do at Thompson Exterior Services. Post-construction and new construction window cleaning also fall under the same umbrella, but differs as these services include cleaning leftover debris from construction. These services help maintain the aesthetics of your building. A clean building can appeal to those outside, increasing customers and the like or it can help increase productivity in the building by allowing greater access to sunlight. The types of services are the ones that many people often do not realize occur or do not realize make a difference but can have a huge positive impact on a building.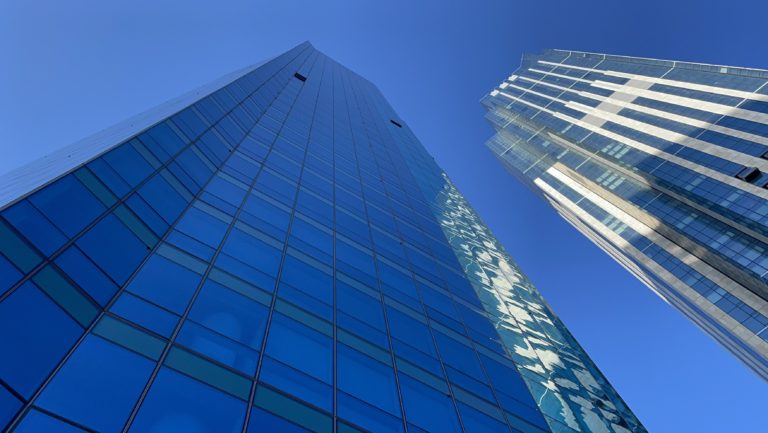 Services that fall into the building category include concrete repair and restoration, glass replacement, glazing, and waterproofing. All of which we do at Thompson Exterior Services. These services are extremely important to the continued well being of your building, as they protect your building from the elements. They may not be the first actions you think of when thinking about construction but all these services are vital to construction and its maintenance.
This is one of the most overlooked aspects of any construction project. There have been many jobs that have gone on for longer than they needed to, or perhaps the cost outweighed the profit, because certain jobs were not completed in the right order. To have a successful project within budget, you must have a way of doing things, and sticking to this regular operating procedure. A Smooth sailing ship is ultimately what will keep your budget focused.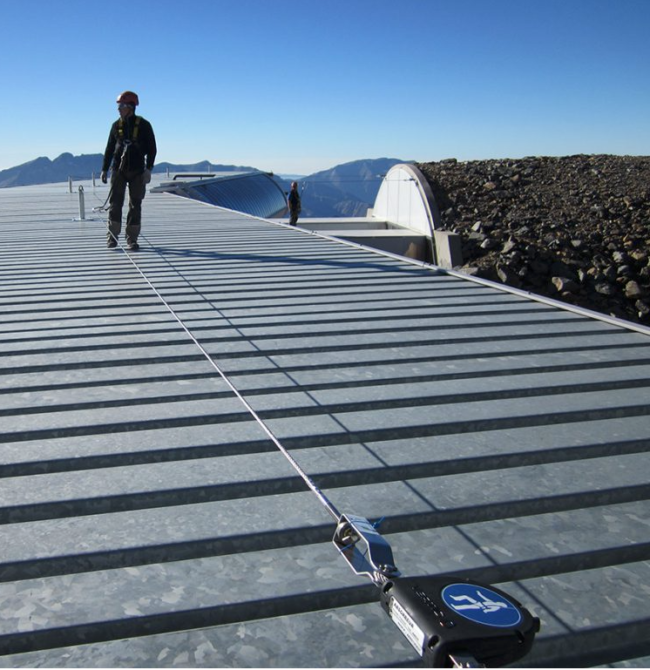 Some services that fall into safety are Fall Protection and other safety inspections. For example, at Thompson Exterior Services we offer in NYC Facade Inspection & Safety Inspection (FISP), also known as Local Law 11 Inspection Services. Whereas the other two categories are about your building, this category is about protecting those within your building. Safety is not something to be taken lightly and can save lives. Luckily, exterior maintenance companies like Thomson Exterior Services can help avoid such horrible accidents. Exterior maintenance companies ensure that there is no damage to the structure of the building that would cause a dangerous situation. At the same time they ensure that there is no chance of anyone, such as a construction worker falling due to improper safety systems. Overall, this form of exterior maintenance saves lives by protecting those in your building.
In summary, you can contact us at Thompson Exterior for any of your exterior high-rise building needs. From facade cleaning, to broken-window replacements, we will take care of the cleaning, the building, and safety needs of your property. Give us a call today (732) 997-8138 to set up your next high-rise project.