Of the many Architectural gems of today's concrete jungle, the tri-state area is home to some of the world's tallest and most alluring skyscrapers. In this vast city of urban giants, Manhattan alone houses over 6,000 high-rise buildings, some of which are considered the largest in the world. From the Empire State Building's sleek elegance, to the World Trade Center's rich modernity, aesthetics play a huge role in the experience of each structure.
When was the last time you searched for "window cleaning services near me"? Perhaps a little while ago when you noticed some grime on your building's windows, or maybe this morning on your way to work when you happened to glance up in awe at Manhattan's shimmering giants. With so many grandiose and ensnaring structures, there comes a great need for deep cleaning and regularly scheduled maintenance.
At such a large operating scale, there are various cleaning and maintenance companies within the New York Area. In such a highly regulated market, the team at Thompson Exterior services is the underdog of maintenance services. Making over two million dollars a year, our company often feels like the "little fish in a big pond", as our founder Josh Thompson likes to say.
 In such a competitive market, each and every one of our customers is valued and each project is given the same attention to detail and consideration as any other.
Commercial vs. Residential Window Cleaning
At Thompson Exterior Services, we operate at the highest level to ensure the best window cleaning solutions for commercial and residential buildings. Whether we are clearing the view from your living room window, or from the outside of a 20 story office building, our quality touch remains constant.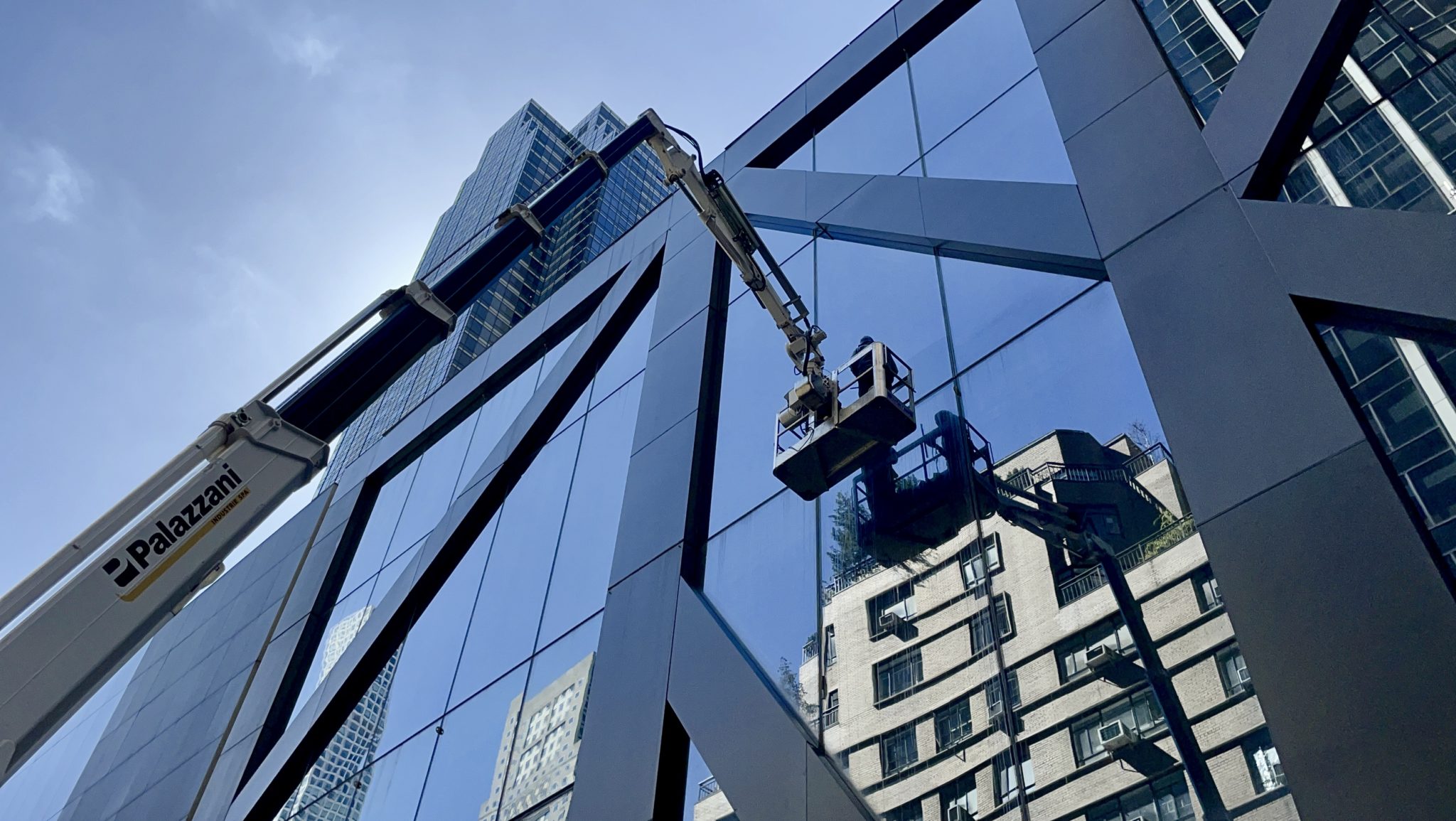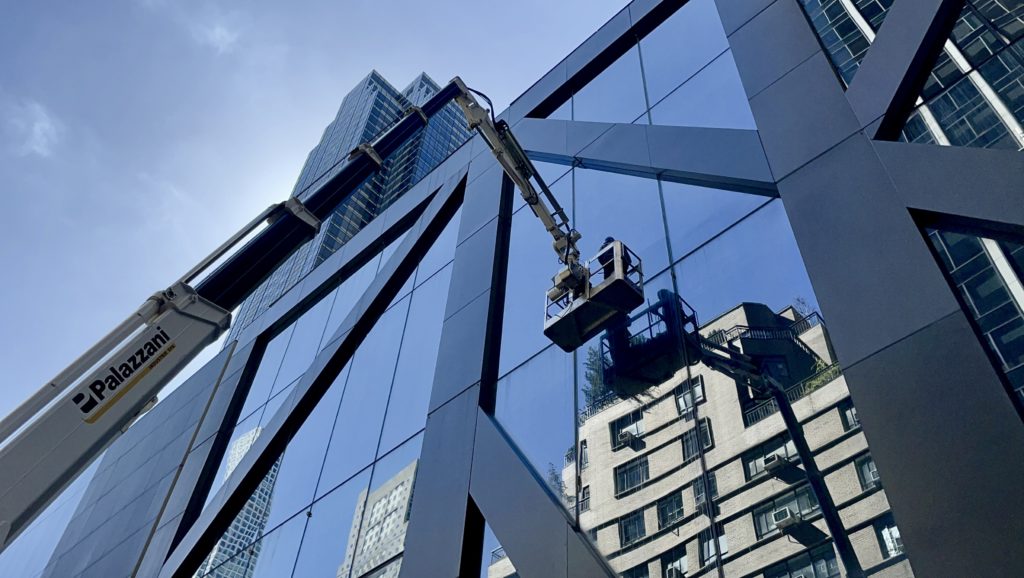 What is a Post Construction Cleaning?
The biggest difference between a regularly scheduled maintenance cleaning and a post-construction cleaning is the intensity and duration of the clean. A post-construction cleaning can take anywhere from hours to days, depending on the situation. Once all construction on a new building project has been completed, the site is very filthy and is far from the rendered image the designers have promised. Thus, a deep cleaning is required.
During these intense cleanings, our team thrives off of methodical processes put in place to ensure efficiency and quick completion. The communication and leadership within our team skyrockets as we coordinate tasks to be completed and in which order. Here, our methods for success are brought to the forefront as we tangle with cleaning this new masterpiece, waiting to be unveiled.
Safety is our Top Priority
High-Rise window cleaning has beautiful results both inside and outside. A thorough post-construction cleaning can turn a caulk-infested construction site into the grand reveal it's designers intended. A regularly scheduled maintenance cleaning can cast a glamour of newness and draw in the most casual of passerby. 
However, to paraphrase Peter Parker, with great beauty there must be great responsibility. 
At these altitudes, our team comes face to face with dangerous heights and other risks that come with the job. At Thompson Exterior, our team's safety is never compromised. As such, each team member undergoes rigorous training, to assure the well-being of everyone involved on each project. 
Our Team has the highest requirements meet insurance standards in the country, meaning we must meet the following training requirements: 
30 hour OSHA training
32 hours Suspended Scaffolding Card
Aerial Lift Training
Flagman Training
Sprat Certification
For over a decade, our vision at Thompson Exterior Services has been to spread high quality building exterior services to all of our clients. Our diverse team of trained professionals aims to provide client-focused solutions to each project. 
Over the years, we have worked with some of the best companies in the NYC Tri-state area such as The Orion, Four Seasons, 53 West 53, The Greenpoint, anf many others. 
At Thompson Exterior Services, our team operates at the highest level of professionalism to ensure your building is in tip top shape. 
Give us a call today to schedule your next free window cleaning consultation.